Host

Sponsor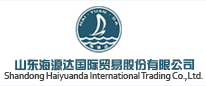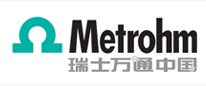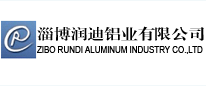 Supporting Association
Shanxi Nonferrous Metals Industrial Association
♦

Illusion world economy
To fight against the economy crisis and prevent from 'second bottom-touch', the world society worked hard in 2011 and the economy recovered slowly. However, the continuous spreading debt crisis discouraged the world and the upcoming economy seemed unclear.

♦

Challenge faced by China
China experienced various tests in 2011, the first year of "The Twelfth Five-Year Plan" and faced serious challenges like rising production cost, RMB appreciation pressure, and tight capital turnover caused by tightening monetary policy, etc. from both home and abroad. How will China face those challenges? Will new leaders issue surprising policies in 2012?
The forum is warmly supported by the Xinhua News Agency, Reuters, Interfax, Bloomberg, 21cbh.com, China Business News and Shanghai Securities News. At the same time, Xinhua, Sina, Sohu and Tencent will also establish special columns to give full coverage on the conference. In addition, the Organizing Committee will invite target customers to participate through effective way such as media advertising, mail advertising; SMS group sending, network fax and have further communication with participants so as to achieve cooperation.
Sponsor ads will also appear in the above media reports. With the forum progressing, the popularity of sponsors will be strongly enhanced.
Suppliers & consumers of bauxite, alumina, and aluminum ingot, etc.
Suppliers & consumers of carbon, aluminum fluoride and cryolite
Aluminum hydroxide producers
Securities and futures companies
Government officials related
Medium & Institutions related
May 9, Wednesday
16:00
Registration booth opens
18:00-20:00
Dinner
May 10, Thursday
08:45-09:00
Welcome speech
09:00-09:45
Review on 2011 world economy and outlook for 2012.
09:45-10:30
Review on 2011 global aluminum market and outlook for 2012 Chinese aluminum market
10:30-10:45
Tea break
10:45-11:20
Review on 2011 alumina market and prediction for 2012
11:20-12:00
Introduction of Australia Gulf Alumina's bauxite project investment
12:00-14:00
Launch
14:00-14:30
Development introduction for Taiyuan Donglv Aluminum
14:30-15:00
Primary aluminum production aim during 'The Twelfth Five-Year Plan'
15:00-15:40
Upstream in Aluminum – the changing face of a global industry
15:40-15:50
Tea break
15:50-16:20
Presentation on Chinese aluminum fluoride supply and export market
16:20-17:00
Expanding alumina capacity in Shanxi & Chinese alumina production industry
18:00-20:00
Dinner
Review on 2011 world economy and outlook for 2012
----Zhang Liqun, Director of Macro-economy Research Department, State Council Economy Development Research Center
Primary aluminum production aim during 'The Twelfth Five-Year Plan'
----Lang Dazhan, Vice Director of Aluminum Department, China Nonferrous Metals Industry Association
Review on 2011 global aluminum market and outlook for 2012 Chinese aluminum market
----Jiang Yujing, Professional Senior Engineer & Manager of Metal Depart., China Nonferrous Metal Industrial Group
Expanding alumina capacity in Shanxi & Chinese alumina production industry
----Wang Xianghuai, Secretary General, Shanxi Nonferrous Metals Industrial Association
Introduction of Australia Gulf Alumina's bauxite project investment
----Australia Gulf Alumina
Upstream in Aluminum – the changing face of a global industry
----Ron Knapp, Secretary General of International Aluminum Institute
Development introduction for Taiyuan Donglv Aluminum
----General Manager of Taiyuan Donglv Aluminum Co., Ltd.
Presentation on Chinese aluminum fluoride supply and export market
----Zhang Yahong, Vice General Manager of Hunan Nonferrous Fluoride Chemical Group
Indonesia bauxite export policy and China's alumina development
----Yin Zhonglin, Director of Alumina Research Department, Chalco Zhengzhou Research Institute
After May 1
AM members
USD950
Non-members
USD1000
10% discount allowed for three or above delegates from one company.
Account name: Asian Metal Ltd
Account number: 802012717208091001
Swift Code: BKCH CN BJ 110
Bank: Bank of China Beijing Guang Hua Lu Sub-Branch, 1/F Haiguan Building,10 Guanghua Road, Beijing China
Asian Metal
Friday Gao
Tel: +86-10-59080011/22/33 Ext:826
Fax: +86-10-59080044-801
MP: +86-13810395186
Email: friday@asianmetal.com