Host

Sponsor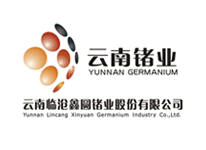 HISTORY
May 8-10, 2013 Kunming, China
April 11-13, 2012 Kunming, China
May 9-11, 2011 Nanjing, China
Asian Metal and all market participants witnessed ups and downs in In-Bi-Ge industries over the past few years. By the end of 2013, germanium prices reached its' highest peak for the past 10 years, bismuth prices continued rising, and the indium price also reached a two year high. Furthermore, the stockpiling activities witnessed from the China's State Reserves (CSR) provided the germanium market with a stable price level. What were the leading causes that led to these changes in the market? Could prices of indium, germanium and bismuth continue to show an upward trend in 2014 and record new heights? How will the international markets react to the increasing prices of raw materials and what is the new developing trend for downstream industries in 2014?
After few years of development, the Asian Metal In-Ge Forum has become the key platform for discussions and cooperation within these industries, and also achieved great progress in product seminars, providing companies with insights. It has also provided room for cooperation amongst key players and become the preferred platform linking participants across the continents. In 2014, Asian Metal will put bismuth products into the forum to form an In-Bi-Ge Forum where producers, traders, consumers and related sources from the In-Bi-Ge industries all over the world will get together to discuss developing trends in these industries. As an advanced supplier of metal information around the globe, Asian Metal, together with companies in these industries, will establish a platform for participants from In-Bi-Ge industries and related industries around the globe to communicate with each other.
The 7th International In-Bi-Ge Forum will be held in Changsha, Hunan in May, 2014. Asian Metal invites you here to discuss and create a more productive and positive future of the In-Bi-Ge industries.
May 15th Thursday
16:00
Registration
18:00
Welcome Buffet
May 16th Friday
08:30
Registration
08:50-09:00
Opening Speech by Yunnan Lincang Xinyuan Germanium Industry Co., Ltd.
09:00-09:30
Application of germane in solar battery
Tieyan Wang, Professor grade senior engineer and deputy general manager, General Research Institute of Non-ferrous Metals
Beijing Guojinghui Infrared Optical Science & Technology Co., Ltd
09:30-10:00
Bismuth Market Review and Forecast
Min Hou, Vice President
Hunan Jinwang Bismuth Industrial Co., Ltd.
10:00-10:30
Coffee break
10:30-11:00
Indium Supply and Demand: A Changed Dynamic
Christophe Murez, Business Line Manager
Umicore
11:00-11:30
Report on Germanium based on Infrared Market
Christian Hell, Technical Director
Photonic Sense GmbH
12:00-13:30
Lunch
14:00-14:30
Industry Service of Fanya Mode
Guohong Yang, Vice President & General Manager of Products Deptment
The FANYE Metal Exchange
Domestic and oversea indium price trends in 2014
As a result of a strong electronics market, the Chinese domestic indium price has reached to a two year high. Will prices appreciate further? Resulting in an arbitrary higher price level compared to markets abroad? How will foreign consumers deal with this scenario? And will foreign consumers accept Chinese market prices?
New developing direction for downstream indium products in 2014
Will indium products, applied for CIGS and touch screen, see dramatic breakthroughs in 2014? Where is the growth point of traditional ITO target? And can China, the main force for consuming display panels, format an independent brand in producing large size ITO by breaking technical barriers?
Will germanium price increase further in 2014
The constantly ascending germanium price reached a peak by late 2013. What effect will the stockpile of SRB have on 2014 market? And will the germanium price increase again in 2014?
Germanium products applications in optical and infrared downstream markets
What will happen when Germanium products are applied for optical and infrared downstream markets and what will the domestic maturing infrared market bring to the international market structure?
Domestic and overseas bismuth price trends in 2014
Chinese bismuth stocks, output as well as import volumes, are the largest and key drivers of this market. But can China retain the pricing power of exported materials? And what influence China's exchanges select trading platform of bismuth will have on bismuth prices?
What is the outlook of the "Green metal" bismuth?
Bismuth, known as "Green metal", attracts extensive worldwide attention. What is the outlook of the material, especially due to the hype of it being a replacement to lead moving forward?
Rates

AM members

USD2280

Non-members

USD2480

Account name: Asian Metal Ltd
Account number: 802012717208091001
Swift Code: BKCH CN BJ 110
Bank: Bank of China Beijing Guang Hua Lu Sub-Branch, 1/F Haiguan Building,10 Guanghua Road, Beijing China
Asian participants please contact:
Lily Feng
Tel: +86-10-59080011/22/33 ext: 886
Fax: +86-10-59080044-801
MP: +86-15101519402
Email: lily@asianmetal.com
Susan Yin
Tel: +86-10-59080011/22/33 ext: 891
Fax: +86-10-59080044-801
MP: +86-18618107707
Email: susan@asianmetal.com
European participants please contact:
Scott Yarham
+44-207-481-9553 (PHONE)
+44-207-481-9553 (FAX)
E-mail: scott@asianmetal.com
US participants please contact:
Zachary Schumacher
1-646-681-1133 (Office)
1-610-334-0935 (Cell)
E-mail: zachary@asianmetal.com