Asian Metal successfully held 4th Rare Earth Summit in March 18-20, Chengdu, China, which many participants of rare earth industry chain from overseas and domestic markets took part in.
The summit officially opened at 8:30 A.M. on March 19. Ping Jin, vice-president of Sichuan Jiangxi Copper Rare Earth Co., Ltd. made an opening speech and Tian Xia, Senior Engineer and Director of Domestic Trade of Grirem Advanced Materials Co., Ltd stated the status of rare earth market in 2012 and the outlook and solutions on rare earth market in 2013 with the introduction of major business and fist products of Grirem as conclusion.
Wind power generation, a major application field of high-performance permanent magnet, has gained increasingly attention from participants, and Xinnong Li, Director of JLMAG Rare-Earth Co., Ltd introduced the status of wind power generation and the future direction for rare earth permanent magnet material in wind power generation industry in details.
Bujun Cai, General Manager of Shaanxi IRICO Phosphor Material Co. Ltd. stated the different market trend of rare earth fluorescence materials and technical comparison of diversified lightening materials.
At last, Analyst Brandon J. Tirpak from US Agency of Asian Metal discussed the status and challenges of outside-China rare earth companies and made comparison of Molycorp, Lynas, Great Western Minerals, Rare Element Resources, Tantalus Rare Earths, Frontier Rare Earths, Avalon Avalon Rare Metals and other North American rare earth companies on deposit grade and area, mineral components, geopolitics, scheduled production start date.
On the afternoon, Nick Kotaki, executive director of Japanese Material Trading Co., Ltd made a report on the supply and demand relationship in Japanese market and explained Japanese economy, import of rare earth and the enlightenment of global economy on Japanese rare earth market, and he also stated the measurement and effort that Japan should provide to cope with the current situation.
After that, Jian Zhang, General Manager of Sichuan JCC Rare Earth Co., Ltd analyzed the development outlook of NdFeB magnet industry in Liangshan, Sichuan and stated the target and the expectation of the emerging rare earth company; Runsheng Zhuo, GM of Leshan Runhe Catalytic New Material Co.,Ltd discussed the application of rare earth product in catalysts sector and stated the status of the application overseas and domestically.
After the warm discussion during coffee break, Jiaohong Huang, Senior Engineer from Baotou Rare Earth Institute provided constructional advice and guidance on the world-class magnetic refrigeration issue and the new direction of rare earth market, and the results of research would further promote the extension and the development of rare earth.
At last, David Rigoll, executive president of German Tantalus Rare-Earth Co., Ltd provided details on the well-known German company's rare earth project from deposit grade, facility construction to outlook on the future development, international macroeconomic environment and downstream application, making a clear description of the rare earth projects outside China.
At 17:30 on March 19, the summit successfully concluded with the strong support from Asian Metal and sponsors of Sichuan Jiangxi Copper Rare Earth Co., Ltd., Leshan Shenghe Rare Earth Science and Technology Co., Ltd., Jlmag Rare-Earth Co., Ltd (JLMAG), Grirem Advanced Materials Co.,Ltd., Sichuan Leshan Ruifeng Metallurgy Co. LTD., German Tantalus Rare-Earth Co., Ltd., Frontier Rare Earths and NingBo DaXie Development Zone YinXin Magnet Co.,Ltd. and other attendees.
With experienced hosting of summits for minor metals and rare metals, Asian Metal sincerely thanks for support and corporation of companies in the related industries, and Asian Metal will continue to contribute with profession as always. Look forward to the meeting on rare earth summit next year.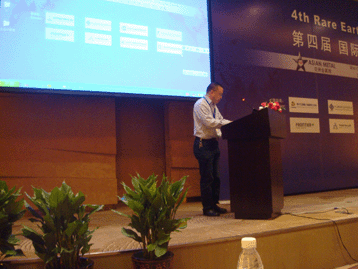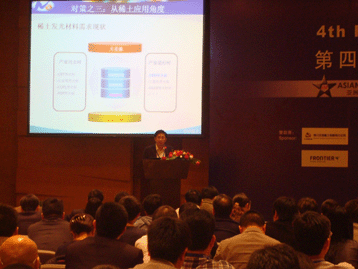 Pingjin, Vice President of Sichuan Jiangxi Copper Rare Earth Magnets Co., Ltd
Tian Xia, senior engineer and the domestic trade department director of Grirem Advanced Materials Co.,Ltd.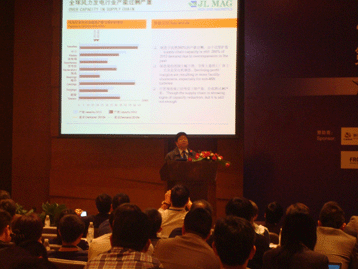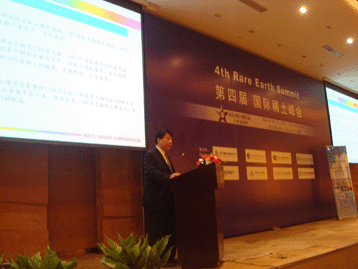 Xinnong Li, director of JLMAG Rare-Earth Co., Ltd
Bujun Cai, General Manager of IRICO Group Corporation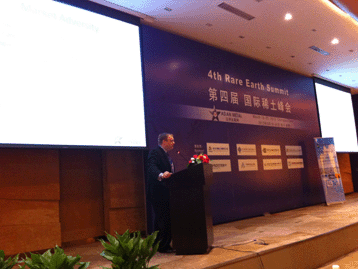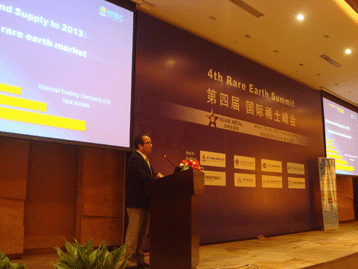 Brandon J. Tirpak MBA, MIB, International Market Research Analyst of Asian Metal Pittsburgh office
Hideaki Kotaki , MD of Material Trading Company Ltd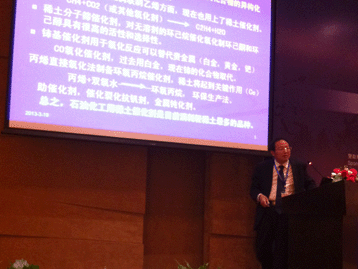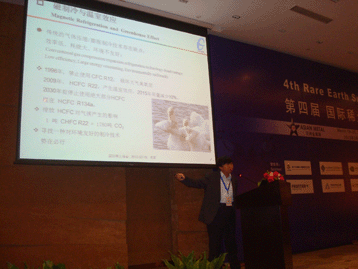 Runsheng Zhuo General Manager of Sichuan Leshan Runhe Catalytic New Material Co., Ltd
Jiaohong Huang The member of standing committee of CPPCC in Baotou, Senior Engineer,Doctor of Baotou Rare Earth Institute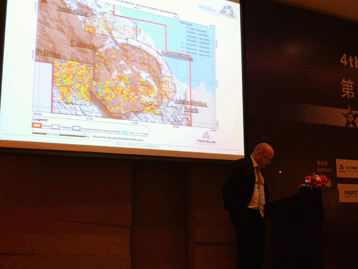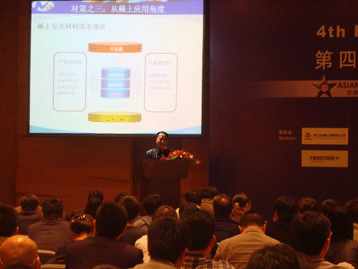 David Rigoll Executive Director of Tantalus Rare Earths AG
Jian Zhang, General Manager of Sichuan Jiangxi Copper Rare Earth Magnets Co., Ltd